Professional Logo Design, Graphic & Brochure Design Company in Hyderabad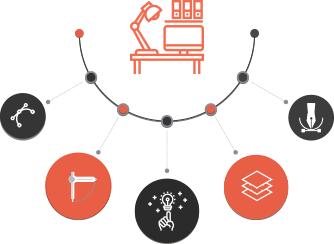 Acedezines is well known brand name in Hyderabad, India since last few years, as we are highly professional in terms of quality graphic designing services. We already have well trusted clients in our graphic design shell.

We design logos that are consistent with your company's branding. Our logos are designed with the same business principle we follow with dedication -to get the message across.

Your logo is designed to convey what your business is about, its aspirations, its philosophy and its business goals!
We Keep Up With Latest Graphics Design Trends And Concepts
Being one of the best graphics design companies in Hyderabad, we are always in a position to timely and aptly execute even the most demanding projects. At Acedezines, we are aware that design concepts and philosophy are constantly changing to match an ever-evolving business environment. We know that you want stay ahead of the competition.
So, wouldn't it be best if you focused on the business side of things while letting the professionals at our graphic design company in Hyderabad to handle all your graphics related requirements?
Professional Logo Design, Graphic & Brochure Design Company in Hyderabad

Brochure Design
Brochures serve as another cornerstone to most businesses -- large or small. Yes, you have a 24 x 7 online brochure in your business website, but it's still imperative that you maintain your stock of offline brochures for all those walk in customers, sales people, or even to spread brand and product awareness among the local communities.
So, if you are looking for a professional brochure design service, look no further. A simple Google search will help reassure you about Acedezines' credibility as one of the best brochure designers in Hyderabad. We design several different types of brochures including tri-fold, quad-fold, gate-fold, z-fold, jedo-fold, bi-fold, and die cut, among others.
Advertisement Design
Want to start a new advertisement campaign to promote your brand or its products and services? Just get in touch with our in-house advertising professionals who would be more than glad to take care of the responsibility on behalf of you. Google ad, Facebook ad, Bing ad, Craigslist ad, Print Media ad, Mail ad -- you name it, and we have plenty to offer you on all fronts.
All ad campaigns designed and executed by Acedezines comes with their own distinctive flavors designed to help your brand and products stand out in the competition. Note that we only use the updated versions of Adobe Photoshop, Adobe Professionals, In Design, Illustrator, and other similar pro software to create your ad campaigns.
Web Site Mock-Ups and Website Flowcharts/Sitemap
Wireframes, layouts, workflows, and site maps -- we carefully go about all these steps to provide you with prior detailed knowledge what your new website is going to look like once we are done with the job.
Typically, this involves one or two pages of design along with a site map that allow you a sneak peek into the overall design and flow we intend to implement on your website. Once done, we move back and forth on all the general changes that you want us to improvise around before getting started with the actual design and development.

Banner Design
Acedezines also provides banner design services. We create all types of banners that can be used to promote a diverse range of events such as sporting events, local city events and contests, banner ads, and more. Whether you are looking for 3 x 5 banners or 10 x 40 banners, we have the resources with us to design and print it for you at a fraction of the cost what most of our competitors would charge you.
There are some banner samples in our portfolio gallery here.
Business Card Design
Even though the 21st century business environment is dominated by the digital ecosystem, business cards remain as one of the cornerstones of almost any business. Why else would you get to see professionals across industries carrying them? Since you are always going to be in need of business cards anyways, how about you give that responsibility to Acedezines? We promise to notch it up for you by making sleek and high-impact business cards with rounded corners, matte finish, lux finish, foldable, ultra-thick, and other cool features.
Postcards/Mailer Design & Mailing Service
We all get a lot of junk mails fairly regularly. In fact, so much so that most of these mails are never even looked at before they are thrown into the garbage bin. Considering that print and mailed marketing still constitute an important element of your strategic marketing planning, it is imperative that you take all necessary steps to use them to your advantage without fail.
By allowing us to handle Postcards/Mailer Design & Mailing Service for your business, you will be ensuring that your mail marketing campaigns not only catch the attention of the recipient, but are also deliberated upon.
Armed with awesome creativity, modern technology, and unignorable calls to action, we will create result-yielding mailing campaigns for your company. Have a look at some of our sample business card designs here.

Poster Design
Looking for an awesome poster design service that doesn't dig a hole in your wallet? Worry no more, you have found us. Acedezines offers an array of poster designing services that's best suited for political events, concerts, sporting events, theaters, plays, musicals, and other purposes. Powered by an ideal blend of creativity and latest design technologies, all posters designed by Acedezines are guaranteed to captivate your target audience just the way you have wanted. Have a look at some of our design samples here.
Layout Design
Be it a one page of layout design or 100, Acedezines will layout your entire workflow, project, and design at an affordable cost. Fast turnaround guaranteed. Since our layout charges are based on the pay-per-page model, you have the liberty to place a custom order the way you deem fit.
Just place your order and relax as our expert designers handle the work. We have experts with years of experience in designing layouts for magazines, newspapers, price sheets, coupon books, catalogues, restaurant menus, and brochures, just to name a few.
Magazine Design
Acedezines has a dedicated team of design professionals who will design your magazine from the scratch. Be it layout design, content assistance, branding, or even marketing avenues, our in-house experts will take care of everything for you. For your convenience, we can also fetch you with connections or printing quotes for your magazines and its distribution.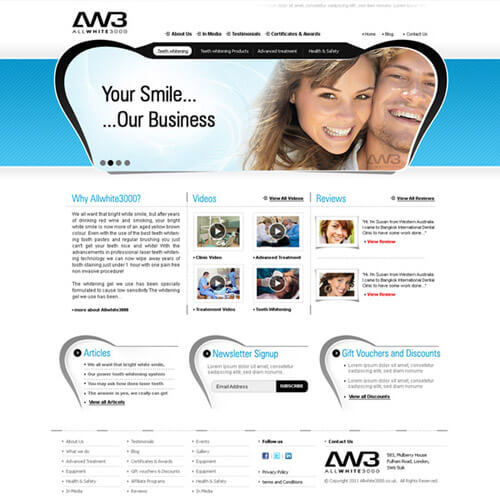 EXPLORE OUR WEB DESIGN PROJECTS
Have a glimpse to the range of the brilliant web design projects delivered by us.
BROWSE OUR PORTFOLIO