Turn Your Stunning Designs into Pixel Perfect Websites
We build web applications With Clean Code & Latest Technologies
Custom Web App Development Services in Hyderabad, India -Acedezines
We are stated as clean coded web development company as our developers team mostly focus on coding creative designs to pixel perfect, errors free code and SEO friendly websites.

Custom web development services: Our team of software developers has coded for thousands of websites. Our developers have experience in Visual Basic, ASP.NET, VB.NET, PHP, HTML, DHTML, XML, Javascript, VBScript, MySQL and MS SQL Server. We have developed custom web applications across various industries from infrastructure to finance, software to education, e-learning to animation, healthcare to architecture.

Within a short span of time since Acedezines made its debut as an emerging web development company in Hyderabad, we have come a long way to elevate ourselves to the ranks of the best web development services with a global footprint.

Be it web application development, ecommerce website development, or any other web/app development related task, our website developers in Hyderabad are well equipped with the right set of skills, experience, and technologies to look after all your requirements. Acedezines build websites that are responsive, offer easy navigation and look awesome across devices and platforms - mobile optimized sites, content management system based websites on WordPress, Magento, Drupal and other open source based technologies. Let's have a brief look at each of these technologies
Affordable, Uncompromised Quality, Fast Turnaround
Drupal
Drupal happens to be the most robust and scalable platform for building web content management for global enterprises, education institutes, and governments. The most exciting feature this feature brings along is the ability to publish a single website or distribute content in several languages across devices. In addition to being secure and reliable, Drupal is also flexible and comes handy while creating features without any annoying unwarranted aspects. Acedezines' Drupal-based web development services involve amplification of custom websites using Drupal module development, framework customization, and Drupal template designing.
Joomla
Joomla's diverse range of themes and functions allows you access to endless ways to design your website, customize its look and feel to suit your target audience. From online publications to e-commerce, Joomla can be optimized to fit any industry, niche and fine tuned to perfection to satisfy even highly specific sect of the market, thus setting the platform for you to grow your digital footprint. The best part - with Acedezines' in-house Joomla experts, you will have all the tools in the world to adjust and improvise your website and mobile app to meet every need of your business.
Magento
These days Magento has emerged as one of the most trusted names when it comes to e-commerce design and development. Magento is a smart choice for both B2B and B2C industries, as well as those looking for a PHP-based open source solution. Being a leading Magento development company, Acedezines makes an ideal choice for your organization to collaborate with and achieve your online business objectives by leveraging the full potential of Magento and by customizing your online store in accordance with your specific business requirements and preferences.
Custom PHP
The demand for PHP web development has been increasingly on the rise over the years. This growing popularity of custom PHP based websites can be attributed to multiple factors including the platform's powerful features and innumerable benefits derived from its open source ecosystem. All of these aspects combine to make PHP an ideal choice for creating dynamic and highly customized websites. Acedezines has been a force to reckon in the domain of custom PHP development right from the start. Our well-trained PHP developers and their unmatched proficiency in PHP technology give us a distinctive edge over the competition that you might not want to miss out on.
Custom Design Implementation
Acedezines executes your custom designs (in PSD / AI / PNG) in Drupal.
SASS/Bootstrap Implementation
We also optionally implement your themes using SASS/Bootstrap
SEO Semantic Markup
Easy browser compatibility and SEO themes are allowed by our flawless conversion.
Drupal Modules
Our in-house Drupal experts integrate a diverse range of Drupal modules.
Speed Optimisation
Acedezines always ensures adequate optimization of images and codes for quick loading.
JS/jQuery Implementation
If you prefer it that way, we can also implement custom JavaScript in your theme as and when required.
Real-Time Collaboration That Guarantees Transparency and Efficiency
Interact with team members
Brainstorm together and share ideas
Get daily updates on work status
Send feedback to implement real-time changes
What Makes Acedezines Programmers The Bests At What They Do?
In the past 12 years, Acedezines has built a team of highly skilled programmers with abundant experience across a diverse range of projects. In order to ensure that client's unique requirements are met with the right set of clean codes, we make it a point to select only the best programmers from some of the most reputed universities and colleges across India. With the perfect blend of skill and experience that our in-house programmers are renowned for, you are guaranteed to receive the following:
Server side Scripting (PHP / ASP / ASP.Net / Cold Fusion)
Client side Scripting (Javascript / VB Script)
Database Designing (MySQL / MS SQL Server / MS Access)
Other Programming Work (XML / Ajax / JavaScript / VB Script)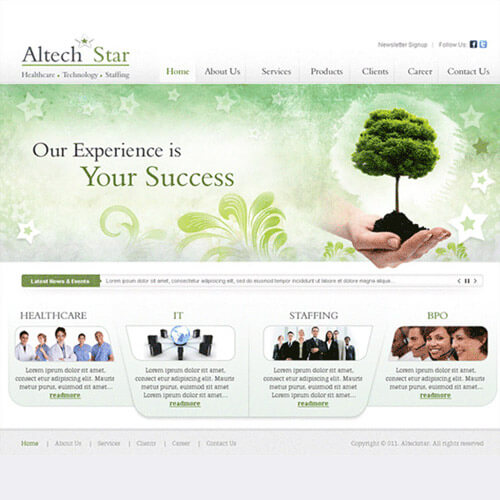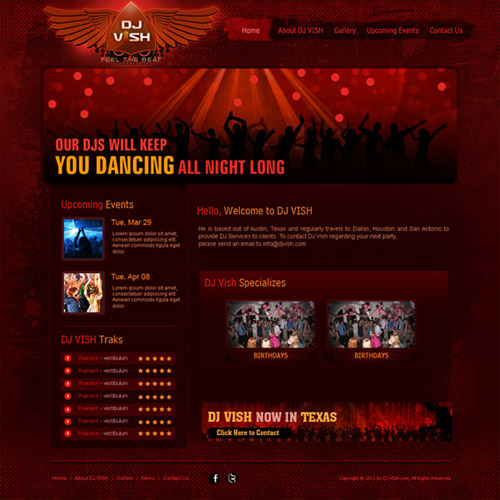 EXPLORE OUR WEB DESIGN PROJECTS
Have a glimpse to the range of the brilliant web design projects delivered by us.
BROWSE OUR PORTFOLIO